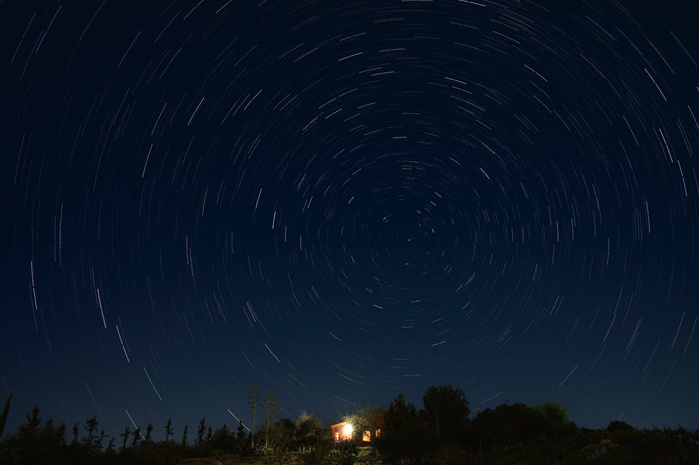 Valle de Guadalupe: The Backyard Vintners
Andrée and Carlos have been growing grapes at their house in Valle de Guadalupe, Baja California for the last two decades. The wine is for their own consumption and they've experimented with cabernet sauvignon, tempranillo, sangiovese, merlot and the occasional white varietals.
To the left is their backyard on September 6, 2022, the night before the harvest begins. Carlos is an astronomer by training, specializing in star formation. He and Andrée have experimented with different varietals in community with several neighboring residential vineyards on the perimeter of the valley. Their experience reflects the ongoing changes in our climate and ecosystem on an individual level.